Carpet Cleaning Houston Should Be Used the Right Way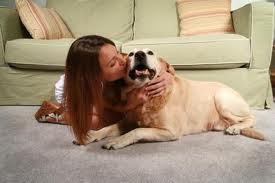 You need to focus on a good carpet cleaning Houston plan because the carpeting in your home can be extremely valuable. You need to keep this important investment in your home prepared as well as possible. You have to vacuum your carpet each week so you can keep the abrasive effects of dirt from being much of an issue. You'll also need to get it professionally cleaned. 
You will end up forcing dirt into your carpet fibers every time you step on it. This can cause the fibers to wear out quickly. You'll also need to clean up spills as quickly as possible so you can avoid damages to your carpet. These all have to work but you should also have to use a plan to get your carpet professionally steam cleaned. 
The problem with your carpet is that a vacuuming process won't be good enough when it comes to getting it taken care of. A vacuum won't take care of all issues in your carpet. Also, there is a likelihood of your carpet to pick up dust, car exhaust, cigarette smoke and other things that you might track into your home or on your clothes. You'd be amazed at the thousands of chemicals that might get in the way of your carpet. These are especially dangerous to children, the elderly and those with breathing problems. 
We work with a hot water extraction plan that uses a low amount of water to help with taking care of the deepest spots in your carpet. It must work well for the carpet cleaning Houston plans that you want to get handled. This works with water at a high level of pressure and heat to get water and dirt out of your carpet's fibers. This can work with a minimal amount of water to make it easier for the process to work in a responsible manner.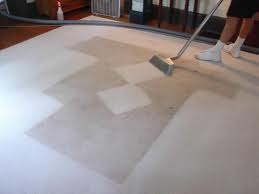 This procedure is used to help you out with keeping your carpet protected. It is even recommended by many major carpet companies and is required by DuPont to make sure that warranties on their programs are covered. In fact, this procedure is endorsed by such notable organizations as the Institute for Inspection, Cleaning and Restoration Certification, the World Floor Covering Association and the State Fabric Institute. 
A truck-mounted extraction procedure is also used here. It is stronger than a portable unit. It will not be as likely to cause over-shampooing or over-watering on a surface. This is needed to make sure that the stains in an area will not reappear at any time. This should be controlled to make sure that your carpet is not going to suffer from excess wear. You have to use this for your carpet cleaning Houston needs.